8115 Old Lexington Road, Winston-Salem, nc 27107
Sunday mornings 9am and 11am
Current Sermon Series:
"Values"
​
Join us for our vision series as we share where we believe God is leading us in 2021!
​
Our next Intro to Overflow class is coming up! If you're new to Overflow and just want to learn more about us or you're ready to call us home, this is the class for you! Join us at 10am January 10th and 17th in the sanctuary!
Looking for something new?
We would love to have you as a guest at Overflow Church! Click the "New Here" tab above for more info!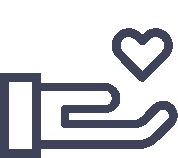 You must each decide in your heart how much to give. And don't give reluctantly or in response to pressure. For God loves a person who gives cheerfully."
2 Corinthians 9:7