8115 Old Lexington Road, Winston-Salem, nc 27107
Sunday mornings 9am and 11am
Current Sermon Series:
"Divided"
Our country is divided now more than ever, we need to learn to be united Christ's way!
​
Join us out front of the church for our annual Trunk or Treat! October 31st from 5:30-7:30!
Looking for something new?
We would love to have you as a guest at Overflow Church! Click the "New Here" tab above for more info!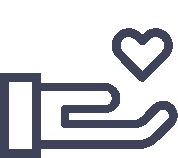 You must each decide in your heart how much to give. And don't give reluctantly or in response to pressure. For God loves a person who gives cheerfully."
2 Corinthians 9:7