8115 Old Lexington Road, Winston-Salem, nc 27107
Sunday mornings 9am and 11am
Current Sermon Series:
"The Lost Art"
​
Have you ever heard the saying "They don't make them like they used to?" Join us as we discuss how that applies to us as well!
At Overflow, we take the safety of our members and guest seriously. Therefore, we highly recommend the use of face coverings when you walk inside our facility. When you find your seat, you are more than welcome to remove it and enjoy the service. Thank you for your help and we look forward to worshiping with you.
Looking for something new?
We would love to have you as a guest at Overflow Church! Click the "New Here" tab above for more info! Or check our our brand new app, simply search Overflow Church NC in the app store!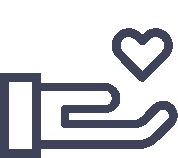 You must each decide in your heart how much to give. And don't give reluctantly or in response to pressure. For God loves a person who gives cheerfully."
2 Corinthians 9:7