8115 Old Lexington Road, Winston-Salem, nc 27107




Sunday mornings @ 10:30
NOV
2022
Join us for a new series titled "Fresh!" We'll be discussing how to keep our spiritual life sharp!​
​
We look forward to seeing you Sundays at 10:30!
We are so excited about what is going on Sunday Mornings at Overflow!
​
In case you missed a Sunday, you can check out our livestream on YouTube or Facebook!
Looking for something new?
We would love to have you as a guest at Overflow Church! Click the "New Here" tab above for more info! Or check out our brand new app, simply search Overflow Church NC in the app store!
Check out our events page for more details on upcoming opportunities!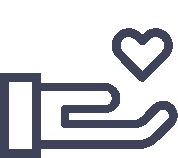 You must each decide in your heart how much to give. And don't give reluctantly or in response to pressure. For God loves a person who gives cheerfully."
2 Corinthians 9:7